Wednesday, July 29th, 2015
SolidWorks is currently the leading 3D CAD Program out there, and of course, it is a powerful tool in the hands of any designer/engineer, and surely, quite more powerful in the hands of a team of entrepreneurs.
The rules are "simple": you need to have:
1. less than $1mn in funding,
2. "several" references, whatever that means – they have an FAQ section, which besides making things not so simple only mentions 3 references, and,
3. a product that needs CAD for its design.
Well the last one just makes sense. Imagine collecting references, digging out your tax ID number and all that for a product you don't even need or can't even use…
This seems like a very good opportunity for young companies, strapped for cash. Look at the links supplied below to get started! We wish you well, and let people know you heard it here…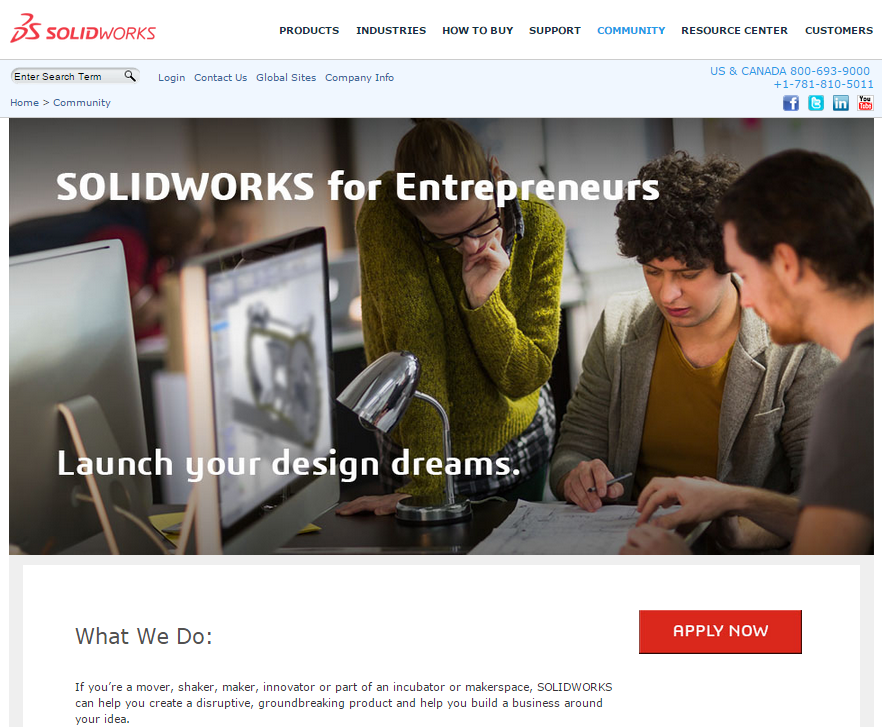 Links:
1. The SolidWorks for Entrepreneurs Program Page: http://www.solidworks.com/sw/communities/solidworks-for-entrepreneurs.htm
2. FAQs on the program: http://www.solidworks.com/sw/communities/SOLIDWORKS-for-Entrepreneurs-FAQ.htm