Tuesday, April 18th, 2017
Not the usual tweet that sends the planet on a tizzy, but this one. Too many people think that Design, as well as Engineering, can happen in abandon, without focus on business goals. However, this is almost never the case. Because, your business goals are different if you are Fitbit and not We-knock-off-your-designs-Inc. And while it may not be so glamorous to work at We-knock-off-your-designs-Inc, as a designer, you still need to recognize that the design goals are different for both organizations. And those are affected by both business goals and business results!
Sometimes, even things that appear blindingly obvious need to be restated.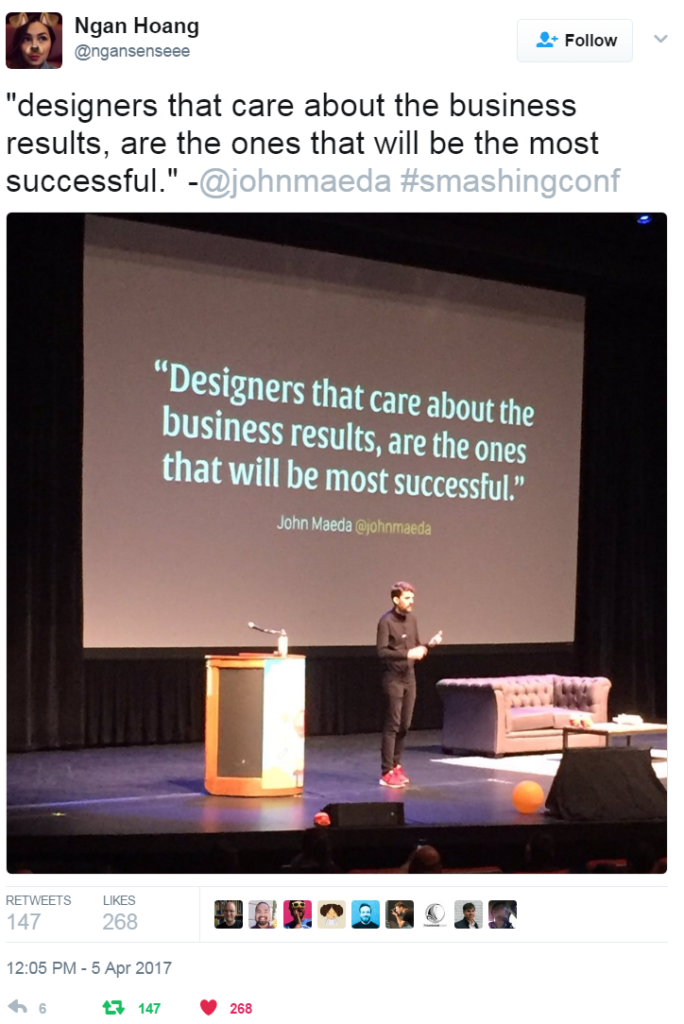 Until next time!
— Srihari Yamanoor